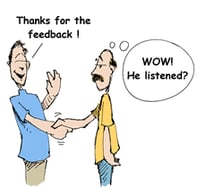 The MMA negotiation team met February 26 and 27th to review the survey results from MMA members regarding your priorities and suggestions for our upcoming contract negotiations. Importantly, respondents were representative of our full membership in terms of agencies, geographic area and number of years as a State supervisor.
Not surprisingly, wages and health insurance benefits are the top priorities. Health benefits are negotiated by a coalition of all bargaining units with the State and MMA will bring our members' concerns and proposals to that forum. Members concerns primarily center around copay's, out of pocket costs, availability of tiers and clinics and health club subsidies.
In addition to wages and health benefits members' concerns range from salary inequities, vacation concerns, the health care savings account, the health care savings plan, and overtime/on call concerns.
The negotiation team is working through the comments and concerns expressed in the survey and will be meeting again March 26 and 27th to draft proposals to bring to the negotiating table. Stay tuned for updates.