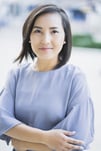 Dear MMA Supervisors,
Labor Partners,
and Friends:
I am writing to inform you that on November 3, 2017, I tendered my resignation as the Business Representative for Middle Management Association to be effective January 9th, 2018.
It has been my pleasure to represent MMA, our members, and partner with State Agency leaders for the past 8 ½ years. During my time with MMA I have achieved many successes, from membership representation to working with State Agencies in addressing and resolving workplace issues. I have strengthened our membership engagements, supporting one supervisor at a time and, over time, have positively impacted our membership outreach efforts from the local association level to the statewide agency level. Through it all I have been blessed to have met so many dedicated supervisors who continually work hard every day for the State of Minnesota, and who deserve nothing less than professional and zealous representation. I have been fortunate to have collaborated with so many good labor representatives (HR/LR, Agency Heads) on the State's side, who gets-it, and understands the importance of establishing and maintaining good labor relations with MMA. Together we have been able to resolve many issues at the lowest levels and provide opportunities for supervisors to perform at their very best representing the State of MN. I am proud of the work that we have done together. May this important partnership carry on.
Thank you MMA supervisors for entrusting me to be your voice during the peaks and/or difficult moments of your careers. Thank you labor partners/state leaders for working with me through all issues. Most importantly, thank you to the MMA Staff, Attorneys, and team for the opportunity to represent MMA well. I am confident that my work has brought credibility and trust to MMA's organization on many levels. I am proud to say that I will leave MMA better than I found it 8 ½ years ago.
As difficult as it is for me to bid farewell every journey comes to an end, and with an end, is an opportunity for new journeys to begin. I will pursue professional endeavors outside of the labor relations field. I will miss working with all of you. I leave you with,
"the purpose of life is to live it, to taste experience to the utmost, to reach out eagerly and without fear for newer and richer experience." ~ Eleanor Roosevelt
You can connect with me on LinkedIn under My Lee, stay in touch with me via email at lee_macy@yahoo.com and/or follow me on Facebook at the Macy Lee Team.
MMA is working on finding my replacement and more communication will follow in the next few weeks regarding who your contacts will be.
Until next time, warmest regards,
My Lee